Posts for tag: periodontal disease
By Jones Family and Cosmetic Dentistry
January 21, 2018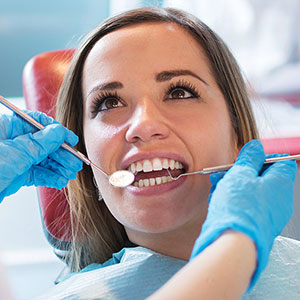 If you suspect you have periodontal (gum) disease, it's important to get a correct diagnosis and begin treatment as soon as possible. The sooner you begin treatment the better the long-term outcome.
Gum disease is a bacterial infection that's most often triggered by plaque, a thin film of food particles on tooth surfaces. Plaque buildup most often occurs when a person doesn't practice effective oral hygiene: daily brushing and flossing and professional cleanings at least twice a year.
The most common type of gum disease, gingivitis, can begin within days of not brushing and flossing. It won't always show itself, but you can have symptoms like swollen, red or bleeding gums, as well as bad taste and breath. You could also develop painful abscesses, which are localized pockets of infection within the gums.
If we don't stop the disease it will eventually weaken the gum attachment to the teeth, bone loss will occur and form deep pockets of infection between the teeth and bone. There's only one way to stop it: remove the offending plaque from all tooth surfaces, particularly below the gum line.
We usually remove plaque and calculus (hardened plaque deposits) manually with special hand instruments called scalers. If the plaque and calculus have extended deeper, we may need to perform another procedure called root planing in which we shave or "plane" the plaque and calculus (tartar) from the root surfaces.
In many cases of early gum disease, your family dentist can perform plaque removal. If, however, your gum disease is more extensive, they may refer you to a periodontist, a specialist in the treatment and care of gums. Periodontists are trained and experienced in treating a full range of gum infections with advanced techniques, including gum surgery.
You can also see a periodontist on your own for treatment or for a second opinion — you don't necessarily need a referral order. If you have a systemic disease like diabetes it's highly advisable you see a periodontist first if you suspect gum disease.
If you think you might have gum disease, don't wait: the longer you do the more advanced and destructive the disease can become. Getting an early start on treatment is the best way to keep the treatment simple and keep gum disease from causing major harm to your teeth and gums.
If you would like more information on the diagnosis and treatment of gum disease, please contact us or schedule an appointment for a consultation. You can also learn more about this topic by reading the Dear Doctor magazine article "When to See a Periodontist."
By Jones Family and Cosmetic Dentistry
August 13, 2014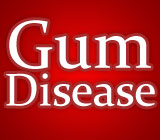 Periodontal (gum) disease is an infectious disease that progressively weakens the attachment of supporting tissues to the teeth, including gums, ligaments and bone. If not stopped, the loss of attachment will eventually lead to bone and tooth loss.
A thin layer of plaque that builds up on teeth (mainly due to poor oral hygiene habits) is the main breeding ground for the bacteria that cause gum disease. Our main treatment goal is to remove as much of this plaque as possible from tooth and gum surfaces. Much of the plaque can be removed using special hand or ultrasonic instruments that deep clean dental surfaces, including the roots. But while effective, these manual techniques may not address the full extent of infection, especially if the disease is well advanced.
If severe bone loss has already occurred, deep pockets of infection may have developed. As bone loss progresses, teeth with multiple roots may also develop an anatomical problem known as furcation invasions where the roots of the tooth branch off. If there continues to be signs of disease, like gum inflammation, bleeding or pus formation, it's these hard to reach areas that may still be a problem even after extensive treatment. If so, we may need to take a different approach with antimicrobial or antibiotic products.
The most effective antimicrobial substance for reducing bacteria in biofilm is a chlorhexidine mouthrinse. The typical 0.12% solution is only available by prescription — if taken for a prolonged time it can result in tooth staining, affected taste or mouth irritation. To assure the solution reaches below the gum line, it will need to be applied by us in the office, followed up flushing irrigation of the affected area.
Another alternative is topically applied antibiotics that can stop or even reverse the progression of gum disease. There's evidence that topical applications can penetrate into these deeper areas of infection. A common antibiotic used in this way is tetracycline, which has been shown to stop inflammation and infection.
These treatments don't eliminate the need for mechanical cleaning, and the prolonged use of antibacterial products can have a detrimental effect on "good" bacteria (needed, for example, to complete the digestive process). It will depend on the extent of the gum disease to determine how successful conservative treatment may be. It's also important that you contribute to your own dental health with a renewed daily oral hygiene habit.
If you would like more information on treatments for gum disease, please contact us or schedule an appointment for a consultation. You can also learn more about this topic by reading the Dear Doctor magazine article "Treating Difficult Areas of Periodontal Disease."
By Jones Family and Cosmetic Dentistry
October 01, 2012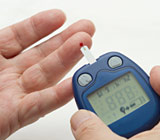 Periodontal (gum) disease, though it may be invisible to everyone but your dentist, can have a powerful effect on your entire body. Not only is it dangerous to your teeth and jaws, but it can increase your risk of heart attack and stroke, cause preterm births in pregnant women, and affect blood sugar control in diabetics.
Diabetics are our subject for today. Symptoms of diabetes include abnormally high levels of glucose (a form of sugar) in the blood, leading to frequent urination, excessive thirst, blurred vision, unexplained weight loss, and loss of energy. The disease can also cause severe complications in various parts of the body.
Normally, glucose, your body's main energy source, is kept under control by a hormone called insulin, which is made by an organ called the pancreas. In type 1 diabetes, a person's pancreas does not produce enough insulin to deal with all the glucose in his or her blood. In type 2 diabetes — a condition related to increased age, physical inactivity, overweight, and heredity — the pancreas may produce enough insulin, but the body is not able to use it effectively. This condition is called insulin resistance.
People with type 1 diabetes need insulin to survive. Type 2 may be treated with exercise, diet, medications, and insulin supplements.
Serious complications of diabetes range from kidney failure, blindness, and nerve damage to infections that do not heal, gangrene and amputation of limbs.
Diabetes and periodontal disease seem to have reciprocal effects on each other. Diabetics are more likely to have periodontal disease than non-diabetics; and those with periodontal disease are likely to face worsening blood sugar control over time.
Periodontal disease (from "peri", meaning around and "odont", meaning tooth), is caused by dental plaque — a film of bacteria that settles on your teeth and gums every day. It's what you remove with daily brushing and flossing. Any bacteria that remain cause inflammation, which can lead in the worst cases to loss of bone and eventual loss of teeth.
The close relationship of diabetes and periodontal disease probably results from changes in the function of immune cells responsible for healing. Inflammation is a part of normal wound healing — but chronic or prolonged inflammation can destroy the tissues it was meant to heal. This may be a major factor in the destructive complications of diabetes.
Many of these complications begin in the blood vessels. Like the eyes and the kidneys, gum tissues are rich in blood vessels. Gum tissues are also under constant attack from bacteria. If you are a diabetic, effective plaque control, along with regular professional dental cleaning, can have positive effects not only on periodontal disease, but also on control of your blood glucose level.
Contact us today to schedule an appointment to discuss your questions about periodontal disease and its connections with diabetes. You can also learn more by reading the Dear Doctor magazine article "Diabetes & Periodontal Disease."