Posts for tag: oral cancer
By Jones Family and Cosmetic Dentistry
May 29, 2019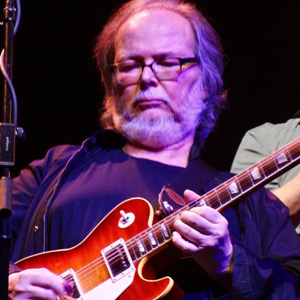 Fans of the legendary rock band Steely Dan received some sad news a few months ago: Co-founder Walter Becker died unexpectedly at the age of 67. The cause of his death was an aggressive form of esophageal cancer. This disease, which is related to oral cancer, may not get as much attention as some others. Yet Becker's name is the latest addition to the list of well-known people whose lives it has cut short—including actor Humphrey Bogart, writer Christopher Hitchens, and TV personality Richard Dawson.
As its name implies, esophageal cancer affects the esophagus: the long, hollow tube that joins the throat to the stomach. Solid and liquid foods taken into the mouth pass through this tube on their way through the digestive system. Worldwide, it is the sixth most common cause of cancer deaths.
Like oral cancer, esophageal cancer generally does not produce obvious symptoms in its early stages. As a result, by the time these diseases are discovered, both types of cancer are most often in their later stages, and often prove difficult to treat successfully. Another similarity is that dentists can play an important role in oral and esophageal cancer detection.
Many people see dentists more often than any other health care professionals—at recommended twice-yearly checkups, for example. During routine examinations, we check the mouth, tongue, neck and throat for possible signs of oral cancer. These may include lumps, swellings, discolorations, and other abnormalities—which, fortunately, are most often harmless. Other symptoms, including persistent coughing or hoarseness, difficulty swallowing, and unexplained weight loss, are common to both oral and esophageal cancer. Chest pain, worsening heartburn or indigestion and gastroesophageal reflux disease (GERD) can also alert us to the possibility of esophageal cancer.
Cancer may be a scary subject—but early detection and treatment can offer many people the best possible outcome. If you have questions about oral or esophageal cancer, call our office or schedule a consultation. You can learn more in the Dear Doctor magazine article "Oral Cancer."
By Jones Family and Cosmetic Dentistry
October 18, 2013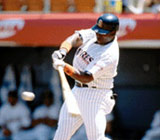 Chewing tobacco is a known cause of oral cancer, yet many a Major League Baseball player has been seen walking onto the field with a round tin visibly poking out of his back pocket. That was before this year. Recognizing the influence big-leaguers have on their young fans, MLB players agreed to a new contract that limits their use of chewing tobacco and their ability to carry it around their fans. The 2012 season is the first to be played under the new rules, which were championed by Baseball Commissioner Bud Selig.
One player who used smokeless tobacco heavily is Baseball Hall of Famer Tony Gwynn. The former Padres slugger earlier this year endured 14 hours of surgery to remove a cancerous growth from the inside of his right cheek and graft a nerve from his shoulder to replace a facial nerve damaged by the tumor. This was Gwynn's second cancer surgery in less than two years.
When it comes to oral cancer, the importance of early detection can't be stressed enough. Unfortunately, this form of cancer is not usually detected until a late stage so the overall survival rate is poor, with only 58% surviving five years after treatment. Yet when oral cancer is detected while a lesion is small, survival rate exceeds 80%. That's why an oral cancer screening is always part of your dental check-up or regular cleaning appointment at this office.
During this screening we will examine your face, neck, lips, mouth, tongue and the back of your throat for any suspicious lesions (sores or ulcers) or lumps. Of course, if you notice any unusual lesions, or color changes (white or red patches), anywhere in your mouth that do not heal within two-three weeks, please come in to see us as soon as possible. And if you need help kicking a tobacco habit, we can advise you on how to get it.
If you would like more information about oral cancer, please contact us or schedule an appointment for a consultation. You can also learn more by reading the Dear Doctor magazine article "Oral Cancer."
By Jones Family and Cosmetic Dentistry
June 14, 2013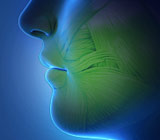 Cancer is never a pleasant topic. Yet, rather than wish it away, many people have chosen to take an active and positive role in the prevention and early detection of the disease. Did you know that you and your dentist, working together, can help identify a major class of cancers in the early stages? Let's spend a few moments discussing oral cancer.
Oral cancer is dangerous. Although it accounts for a relatively small percentage of all cancers, it isn't usually detected until it has reached a late stage. And at that point, the odds aren't great: only 58% survive 5 years after treatment, a rate far less than that of many better-known cancers. It is estimated that in the United States, this disease kills one person every hour, every day.
Oral cancer used to be thought of as an older person's disease — and it still primarily strikes those over 40 years of age. But a disturbing number of young people have been diagnosed with the illness in recent years, making them the fastest-growing segment among oral cancer patients. This is due to the sexually-transmitted Human Papilloma Virus (HPV16). So, while long-time tobacco users and heavy drinkers still need screenings, most young people do too.
What's the good news? When it's detected early, the survival rate of oral cancer goes up to 80% or better. And having an oral cancer screening is part of doing something you should be doing anyway — getting regular dental checkups. That's one more reason why coming in to our office regularly for your routine examination is so important.
Of course, if you notice any abnormal sores or color changes in the tissue around your mouth, lips, tongue or throat — especially if they don't go away in 2-3 weeks — come in and see us right away. They could be just cold sores — or not.
An oral cancer exam is fast and painless. It involves a visual inspection of the mouth and surrounding area (face, lips, throat, etc.), during which we may also feel for lumps. We'll also gently pull your tongue from side to side, and check underneath it for early signs of a problem. If needed, we can schedule a biopsy for any suspicious areas. Sound easy? It is! So don't ignore it — remember that early detection could save your life.
If you would like more information about oral cancer, please contact us or schedule an appointment for a consultation. You can learn more in the Dear Doctor magazine article "Oral Cancer."