Posts for: February, 2019
By Jones Family and Cosmetic Dentistry
February 18, 2019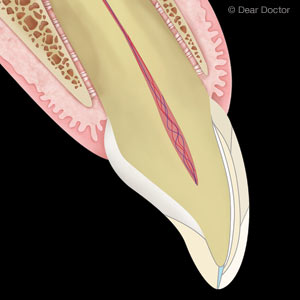 It might not rise to the level of a miracle, but cosmetic dentistry can achieve some amazing outcomes with unattractive teeth. A skilled and experienced dentist can turn "ugly ducklings" into beautiful "swans." And that achievement might not be as in-depth or expensive as you might think, thanks to the increased use of dental materials called composite resins.
Composite resins are pliable, tooth-colored materials we apply directly to tooth surfaces. They're most often used with broken, chipped or misshapen front teeth—the composite material replaces the missing tooth structure.
Composite resins have been around for decades, but haven't been widely used because they didn't have the strength of dental porcelain. In recent years, though, dentists have perfected techniques for bonding and shaping composites to teeth that have increased their durability. With just the right skill and artistry, composites can look like natural teeth.
We can correct many tooth flaws using composite resins right in our office. After roughening up the outer enamel surface of the tooth and performing other steps to aid bonding, we begin applying liquid resins to form a base layer that we then harden with a special light source. We continue to add layers to increase the color depth and shape of the restoration, before finally polishing it to resemble natural teeth.
Composite restorations are ideal for moderate tooth structure loss, but may not be appropriate for heavily worn, previously root canal-treated or fractured teeth. These and other kinds of flaws may require a different solution such as a dental porcelain restoration with veneers or crowns. Where composites can be used, though, they provide an affordable option that doesn't require an outside dental lab for fabrication—we can often perform it in one visit.
If you'd like to consider a composite resin restoration for a less than perfect tooth, see us for a complete examination and consultation. If your situation appears to be compatible for using this particular technique, composite resins could change your smile for the better in just a few minutes.
If you would like more information on how we can improve your smile, please contact us or schedule an appointment for a consultation. You can also learn more about this topic by reading the Dear Doctor magazine article "Artistic Repair of Front Teeth with Composite Resin."
By Jones Family and Cosmetic Dentistry
February 08, 2019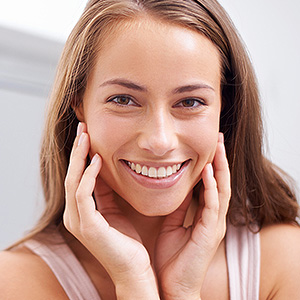 While the imagination is one of our most powerful mental abilities, many people still find it difficult to "see" in their minds a future dramatically different from the present. That could be the case with a "smile makeover"—it's not easy to imagine how proposed changes to your teeth and gums can affect your entire look.
Computer imaging software has helped in this regard. Starting with a photo of your current smile, we can manipulate it with imaging software to show you what any proposed dental work might look like after completion. But imaging technology has its limits: you're viewing a static, two-dimensional image that can't really show you how your new smile looks as your mouth and face move in a three-dimensional space.
There is another way, and although it may add to your treatment costs it can give you an even more realistic view of your future appearance. Known simply as a "trial smile," it's a procedure in which we temporarily place life-like bonding material called composite resin on your current teeth. We shape, cure and sculpt the resin to produce a three-dimensional model of what your future smile will look like.
A trial smile gives you a chance to experience in real time how this future smile looks and feels as you smile or talk. And although we'll have to remove it before you leave, we can photograph your new look for you to show to family and friends later for their reaction.
There are a couple of important reasons to have a trial smile. First, it gives us both a chance to review how the proposed changes may enhance your appearance, and whether we need to alter those plans in any way. It's a kind of dress rehearsal where we can improve the "script" before the actual performance.
Just as important, a trial smile can help reassure you about what to expect from the outcome. You'll have a fairly accurate idea of how you'll look, which will help reduce any apprehensions you might have.
If you'd like to include a trial smile in your treatment plan, please feel free to discuss it with us. It can be money well spent to ensure you'll be satisfied and delighted with your new smile.
If you would like more information on ways to restore your smile, please contact us or schedule an appointment for a consultation. You can also learn more about this topic by reading the Dear Doctor magazine article "Testing Your Smile Makeover."