Posts for: January, 2015
By Jones Family and Cosmetic Dentistry
January 28, 2015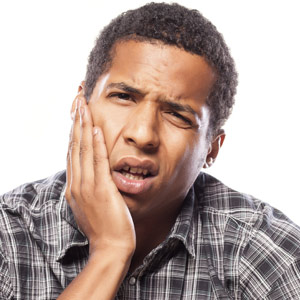 After ruling out other causes for your jaw pain, your doctor or dentist has made a diagnosis: a temporomandibular joint disorder (TMD). With TMD, your pain symptoms and other dysfunctions are due to a problem associated with the temporomandibular joint (TMJ) that connects your lower jaw (mandible) to your upper skull (cranium).
There are a number of treatment options, but most can be classified as either aggressive or conservative. Aggressive treatments are more interventional and target problems with the teeth such as bite problems or jaw relationships as they relate to the bite, which are thought to be underlying causes for TMD. Such treatments include orthodontics to realign teeth, crown or bridgework, or surgical treatment to the jaw or joint itself. These treatments are controversial and irreversible — with no guarantee of symptom relief.
It's thought by many to be appropriate, then, to start with more conservative treatments. Many of these are based on treating the TMJ — which is a joint, a moveable bony structure connected by muscles and tendons — with an orthopedic approach, using treatments similar to those used for other joint problems.
Here, then, are some of those conservative therapies that may relieve your TMD pain and other symptoms.
Physical Therapy. Commonly used to treat pain and dysfunction in other joints, physical therapies like manual manipulation, massage, alternating hot and cold packs or exercises can be used to relax, stretch or retrain the muscles that operate the TMJ while reducing pain and inflammation.
Medications. Medications may be incorporated into the treatment plan to relieve pain, reduce inflammation or relax tense muscles. Besides prescription drugs, over-the-counter anti-inflammatory drugs (such as ibuprofen or acetaminophen) are also commonly used.
Bite Appliances. If night-time teeth grinding or clenching habits are a primary cause for the TMD, you may benefit from wearing an occlusal bite guard while you sleep, designed to specifically fit your upper teeth. Because the lower teeth can't grip the guard's smooth plastic surface when biting down, they'll more likely produce less force. This gives the jaw muscles a chance to relax during sleep.
Diet changes. Changing to softer foods, which don't require strenuous chewing, and eliminating the chewing gum habit will further help reduce stress on the TMJs and also give your muscles a chance to relax and heal.
If you would like more information on TMD and treatment options, please contact us or schedule an appointment for a consultation. You can also learn more about this topic by reading the Dear Doctor magazine article "Seeking Relief from TMD."
By Jones Family and Cosmetic Dentistry
January 13, 2015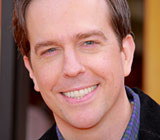 The lengths that some comedians will go to for a laugh! Actor Ed Helms, as dentist Stu Price, pulled out his own tooth in the movie The Hangover. Or did he? Turns out Helms really is missing a tooth, which never grew in. When he was in his late teens, he received a dental implant to make his smile look completely natural.
Helms told People magazine he wasn't exactly eager to remove the implant crown that had served him so well for almost 20 years, but there was no better way to do the famous tooth-pulling scene.
"We started to do different tests with prosthetics and blacking it out and nothing worked," Helms told the magazine. Helms' dentist said it would be okay to take the implant crown out. "My dentist was really into it," Helms said. The rest is movie history!
Congenitally missing ("con" – together with; "genital" – relating to birth) teeth are inherited and actually quite common. More than 20% of people lack one or more wisdom teeth, for example. These would not usually be replaced if missing (in fact, wisdom teeth are often removed) but it's a more serious issue when the missing tooth is in the front of the mouth — and not just for aesthetic reasons.
When a particular type of tooth is missing, it disrupts the pattern and function of the teeth. If left alone, sometimes the existing teeth will shift to close the gap. It's like removing a brick from an arch — the rest of the bricks would fall together in a different formation (or collapse entirely). And when upper and lower teeth don't come together properly, they can't function well.
The best treatment for this type of situation is the one Ed Helms had: a dental implant. They look and function like real teeth and do not attach to or damage adjacent teeth as other tooth-replacement options might.
It is important that a child with a congenitally missing tooth wait until jaw growth is complete — different for every person but usually in the late teens — before getting an implant. Otherwise, the artificial tooth might eventually appear too short when the person has stopped growing. In the meantime, there are temporary tooth replacements that can be made.
If you would like more information about options for congenitally missing teeth, please contact us or schedule an appointment for a consultation. You can learn more by reading the Dear Doctor magazine article "When Permanent Teeth Don't Grow." Dear Doctor also has more on "Teenagers & Dental Implants."