Posts for: November, 2013
By Jones Family and Cosmetic Dentistry
November 27, 2013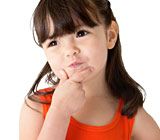 If you think cavities are an inevitable part of childhood, think again; tooth decay, which is actually an infectious disease caused by bacteria, is completely preventable. This is a good thing, because tooth decay can be painful and interfere with a child's ability to eat, speak, and focus in school. Parents have a big role to play in helping their children's teeth stay healthy. Here are some things you can do:
Establish an oral hygiene routine. Good oral hygiene practices should start as soon as the first tooth appears. An infant's teeth should be wiped with a clean, damp washcloth each day. Starting at age 2, a brushing routine should be established using a soft-bristled, child-sized brush and just a smear of fluoride toothpaste. Children need help brushing until around age 6, when they have the dexterity to take over the job themselves — and learn to floss.
Limit sugary drinks and snacks. Sugar is the favorite food of decay-causing oral bacteria. In the process of breaking down that sugar, the bacteria produce tooth-eroding acid. Too much exposure to this acid will leave a small hole, or cavity, in the tooth and create an entry point for the bacteria to reach deeper inside the tooth. Beverages that are sugary AND acidic, such as sodas and sports drinks, are particularly harmful.
Make sure your child sees the dentist regularly. Routine exams and cleanings are a must for good oral health. Even if your child is doing a good job maintaining an oral hygiene routine, there are places where bacterial plaque can build up beyond the reach of a toothbrush and floss. These areas require professional attention. We can also give your child an in-office fluoride treatment to strengthen enamel and reverse very early decay. In some cases, we will recommend dental sealants to smooth out the little grooves in a child's back teeth. This is a quick and easy in-office procedure that will keep out food debris and bacteria for years. And, of course, we can monitor your child's dental development.
If you have any questions about tooth decay or the development of your child's teeth, please contact us or schedule an appointment for a consultation. You can also learn more by reading the Dear Doctor magazine articles "Dentistry & Oral Health for Children" and "How to Help Your Child Develop the Best Habits for Oral Health."
By Jones Family and Cosmetic Dentistry
November 12, 2013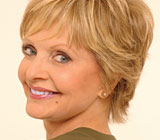 Florence Henderson is a multi-talented actress most recognized for her role as Carol Brady on The Brady Brunch, one of the longest-running situational comedies. In fact, this role earned her the title of America's Favorite TV Mom and her first TV Land Pop Culture Icon award, which is on permanent display in the National Museum of American History.
During an interview with Dear Doctor magazine, Henderson discussed her oral health as well as her role as spokesperson for Polident (denture cleanser) — even though she does not have dentures. Henderson attributes her beautiful, natural smile to prevention. "Flossing, brushing and regular dental checkups are vital if you want to keep your teeth," she said, adding, "I always have mouthwash, dental floss, toothpaste and a toothbrush on the set."
Similar to the great advice "Carol Brady" shared on television, Henderson's advice on oral hygiene is spot-on. We agree that an effective educational approach to oral hygiene and diet is essential to keeping teeth for a lifetime.
The first step is to ensure you have a proper brushing and flossing technique. We can go over these during your next office visit. Our goal is to ensure that you are applying the ideal amount of pressure and motion because gum tissues are soft and can easily be damaged. And you should never use a hard-bristled toothbrush or saw at your gums and teeth when brushing. The best technique is a modified, gentle scrub where you hold a well-designed, multi-tufted toothbrush at a 45-degree angle to the gum line to gently wiggle/scrub your teeth clean.
As for flossing, you should do it at least once daily to remove the plaque buildup that occurs in the protected areas between teeth where your toothbrush can't reach and where periodontal (gum) disease and dental caries (cavities) start and progress. Many people are shocked to learn that over 50% of the accumulation of plaque occurs in these areas.
To learn more about proper oral hygiene, you can continue reading the Dear Doctor magazine article "Oral Hygiene Behavior." Or you can contact us today to schedule an appointment so that we can conduct a thorough examination and discuss what treatment options will be best for you. And to read the entire interview with Florence Henderson, please see the article "Florence Henderson."